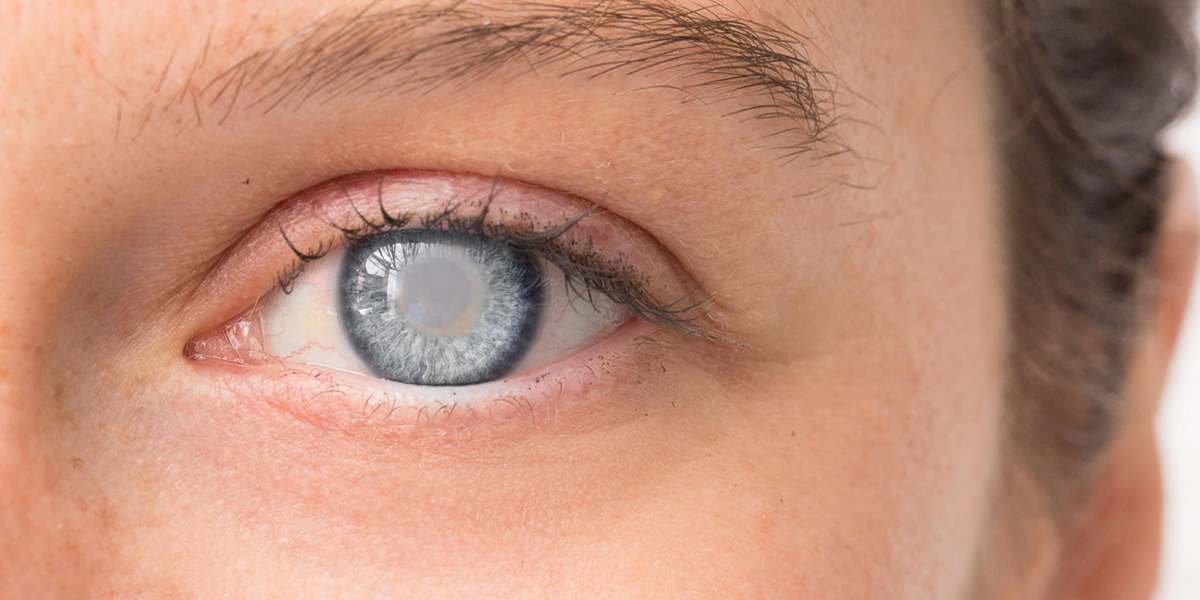 What is Cataract?
A cataract is a common eye condition that occurs when the natural lens inside the eye becomes cloudy, leading to a decrease in vision. The lens of the eye is normally clear and allows light to pass through to the retina, where it is converted into visual signals sent to the brain. However, when a cataract forms, the lens becomes opaque or cloudy, which causes blurred or impaired vision.
Cataracts typically develop slowly over time and can affect one or both eyes. They are more common in older adults but can occur at any age. The exact cause of cataracts is not always clear, but several factors can increase the risk of developing them, including:
Aging: Cataracts are more common as people get older. Age-related cataracts are a natural part of the aging process.
Genetics: A family history of cataracts can increase an individual's susceptibility to developing them.
Medical Conditions: Certain medical conditions, such as diabetes, can increase the risk of cataracts.
Eye Trauma: Injury to the eye can lead to the development of cataracts.
Prolonged Sun Exposure: Overexposure to ultraviolet (UV) light from the sun may contribute to cataract formation.
Smoking and Alcohol Use: These habits have been associated with an increased risk of cataracts.
Certain Medications: Long-term use of certain medications, such as corticosteroids, can increase the risk of cataracts.
Other Eye Conditions: Certain eye conditions, like glaucoma or previous eye surgeries, may increase the likelihood of cataracts.
Symptoms of cataracts can vary but often include:
Blurred or cloudy vision
Increased difficulty seeing at night or in low-light conditions
Sensitivity to glare, especially from headlights while driving at night
Colors appearing faded or yellowed
Double vision in one eye
Frequent changes in eyeglass or contact lens prescriptions
The treatment for cataracts is surgical removal, which involves replacing the cloudy natural lens with an artificial intraocular lens (IOL). Cataract surgery is one of the most common and successful surgical procedures, with a high rate of visual improvement and low risk of complications. Many people experience significant vision improvement after cataract surgery and a restoration of their quality of life.
How is Cataract Surgery Performed?
Cataract surgery is a common and highly effective procedure used to remove cataracts and improve vision. Here is an overview of how cataract surgery is typically performed:
Preoperative Evaluation:

Before the surgery, you will undergo a comprehensive eye examination to assess the cataract's size, location, and impact on your vision.
Your eye surgeon will measure the curvature of your cornea and the length of your eye to determine the appropriate intraocular lens (IOL) power for your vision correction.

Anesthesia:

Cataract surgery is typically performed under local anesthesia to numb the eye. You may also receive a mild sedative to help you relax.

Creating an Incision:

A small incision is made in the clear membrane that surrounds the natural lens, known as the lens capsule. The incision is usually very small (less than 3 millimeters) and may be self-sealing.

Breaking Up and Removing the Cataract:

In the most common cataract surgery technique called "phacoemulsification" or "phaco," an ultrasound probe is used to break up the cloudy lens into small pieces. These pieces are then suctioned out through the incision.
Another technique, called "extracapsular cataract extraction," involves removing the cataract in one piece through a larger incision.

Inserting the Intraocular Lens (IOL):

After the cataract is removed, an artificial intraocular lens (IOL) is inserted into the lens capsule. The IOL replaces the natural lens and helps focus light onto the retina.
Depending on your specific needs and the type of IOL chosen, the lens may be monofocal (correcting vision at one distance), multifocal (providing vision at multiple distances), or toric (correcting astigmatism).

Closing the Incision:

In many cases, the small incision is self-sealing and does not require sutures. However, if sutures are needed, they are typically very small and may dissolve on their own.

Postoperative Care:

After the surgery, you may spend some time in a recovery area for observation. You will receive instructions on using eye drops to prevent infection and reduce inflammation.
It's common for patients to experience improved vision shortly after the surgery.

Follow-Up Appointments:

You will have follow-up appointments with your eye surgeon to monitor your healing progress and ensure that your eye is healing properly.
Cataract surgery is generally a quick and safe procedure, with most patients experiencing improved vision and a relatively short recovery period. Full visual recovery can take a few weeks, and vision may continue to improve during that time. Cataract surgery has a high success rate and is considered one of the most successful and commonly performed surgeries worldwide.
Is Cataract Surgery the Solution?
Cataract surgery is often an effective and recommended solution for individuals who have cataracts that are significantly affecting their vision and quality of life. However, whether cataract surgery is the right solution for a specific individual depends on several factors, including:
Severity of Cataracts: Cataract surgery is typically performed when cataracts have reached a stage where they significantly impair a person's vision and daily activities, such as reading, driving, or recognizing faces. If cataracts are in the early stages and not causing significant vision problems, surgery may not be immediately necessary.
Impact on Daily Life: The decision to undergo cataract surgery often depends on how much the cataracts interfere with a person's ability to perform essential tasks and enjoy their daily life. If cataracts are causing difficulty with activities like driving or reading, surgery may be recommended.
Patient's Desire: Ultimately, the decision to undergo cataract surgery is a personal one. Some individuals may choose to have surgery as soon as their vision is affected, while others may prefer to delay it until their cataracts significantly worsen. It's essential for patients to discuss their goals and concerns with their eye doctor or surgeon.
Other Health Factors: The overall health of the patient is also a consideration. If there are other eye conditions or medical issues that need to be addressed, these may affect the timing and feasibility of cataract surgery.
Visual Needs: The choice of intraocular lens (IOL) used during cataract surgery can address a person's visual needs. For example, multifocal IOLs can reduce the need for glasses at various distances, while toric IOLs can correct astigmatism.
Cataract surgery is generally safe and highly successful, with a high rate of patient satisfaction. The procedure can significantly improve vision and quality of life for individuals with cataracts. However, like any surgery, it carries some risks and potential complications, which should be discussed with the surgeon.
It's essential for individuals with cataracts to consult with an eye doctor or ophthalmologist to assess their specific situation, discuss their options, and determine whether cataract surgery is the appropriate solution based on their visual needs and overall health.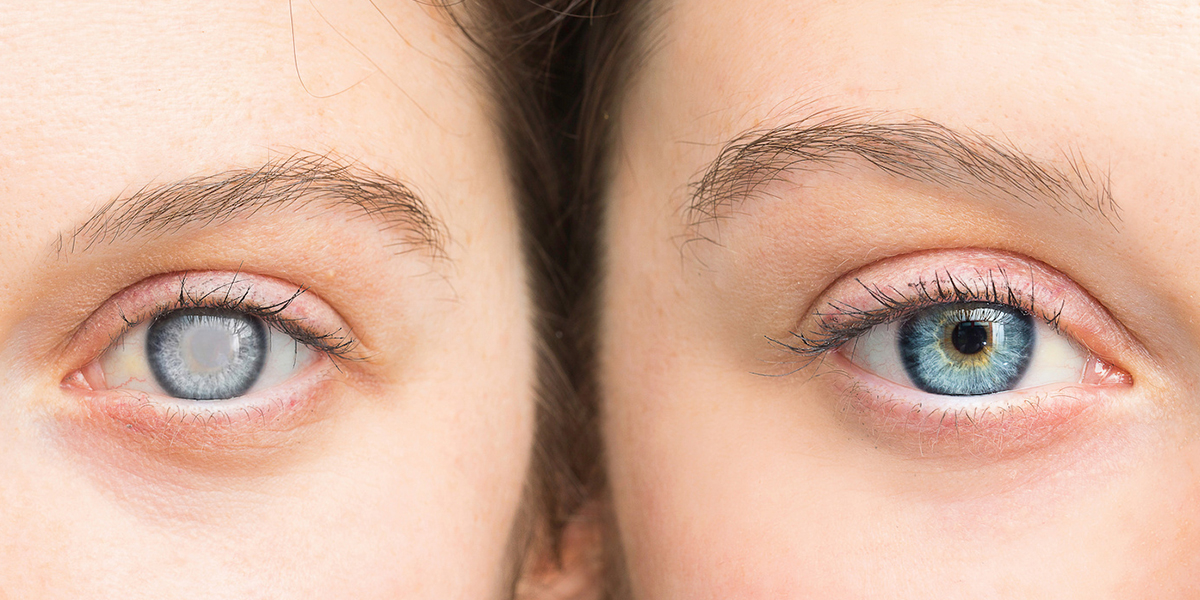 What is the Recovery Process After Cataract Surgery?
The recovery process after cataract surgery is typically smooth and relatively quick. Most patients experience improved vision within a few days to weeks after the procedure. Here are the key aspects of the recovery process following cataract surgery:
Immediate Postoperative Period (Day of Surgery):

Observation: After the surgery, you may spend a short time in a recovery area for observation. Your eye surgeon or a healthcare professional will monitor your immediate postoperative condition.
Eye Shield: You may be given an eye shield or patch to wear immediately after the surgery to protect the operated eye from accidental rubbing or pressure.

Use of Prescription Eye Drops:

Medications: Your surgeon will prescribe a regimen of eye drops to be used in the days and weeks following surgery. These drops typically include antibiotics to prevent infection and anti-inflammatory drops to reduce swelling and inflammation.
Follow Dosage Instructions: It is crucial to follow the prescribed dosage and schedule for the eye drops as directed by your surgeon.

Limiting Activities:

Rest: Rest and relaxation are recommended on the day of surgery. Avoid strenuous physical activities, heavy lifting, and bending over.
Avoid Driving: You should not drive immediately after cataract surgery, so arrange for transportation home from the surgical center.

Eye Care and Hygiene:

Eye Shield at Night: Many surgeons recommend wearing an eye shield at night for the first few days to protect the eye during sleep.
Avoid Eye Rubbing: Do not rub or touch your eyes, as this can increase the risk of complications or injury.
Protect from Water: Avoid getting water, soap, or shampoo in the operated eye for several days to reduce the risk of infection.
Sunglasses: Wear sunglasses with 100% UVA and UVB protection when outdoors to shield your eyes from sunlight and glare.

Follow-Up Appointments:

Scheduled Visits: Attend all scheduled follow-up appointments with your eye surgeon. These visits are crucial for monitoring your healing progress and ensuring there are no complications.
Visual Improvement: Your vision will likely improve gradually over the weeks following surgery, but the full extent of improvement may take some time to stabilize.

Lifestyle Adjustments:

Prescription Changes: After cataract surgery, you may need new prescription eyeglasses or contact lenses. Your surgeon will determine your new prescription based on your visual needs.
Daily Activities: Most patients can resume their normal daily activities within a few days, including reading, watching TV, and using a computer.
Exercise and Physical Activity: You can gradually resume exercise and physical activities as advised by your surgeon.
Cataract surgery is generally safe and highly successful, and most patients experience significant improvements in vision and quality of life. The recovery process is tailored to the individual's needs and progress. It's essential to follow your surgeon's postoperative care instructions and attend all follow-up appointments to ensure a successful and complication-free recovery.
How Should You Choose a Doctor for Cataract Surgery?
Choosing the right doctor for cataract surgery is a critical decision that can significantly impact the outcome of the procedure and your overall eye health. Here are some important steps to consider when selecting a doctor for cataract surgery:
Consult with an Ophthalmologist:

Cataract surgery should be performed by a qualified ophthalmologist, a medical doctor who specializes in eye care and surgery. Verify that the surgeon you are considering is board-certified and has the necessary credentials.

Seek Referrals and Recommendations:

Ask your primary care physician or optometrist for recommendations. Friends, family members, or colleagues who have undergone successful cataract surgery may also provide valuable referrals.

Check Experience and Expertise:

Inquire about the surgeon's experience with cataract surgery. Ask how many cataract surgeries they perform annually and about their success rates.
Consider seeking a surgeon with experience in various cataract surgical techniques and advanced technology.

Consultation and Communication:

Schedule a consultation with the surgeon to discuss your specific needs and expectations. Ensure that the surgeon listens to your concerns and provides clear explanations of the procedure.
Assess the surgeon's ability to communicate effectively and answer your questions.

Technology and Techniques:

Inquire about the technology and surgical techniques used by the surgeon. Many modern cataract surgeries involve advanced technology, such as laser-assisted cataract surgery and premium intraocular lenses (IOLs).
Understand the options available and discuss which ones may be suitable for your needs.

Patient Reviews and Testimonials:

Research patient reviews and testimonials to gauge the satisfaction of previous patients who underwent cataract surgery with the same surgeon. Online reviews and independent healthcare rating websites can be helpful.

Facility and Accreditation:

Consider the surgical facility where the procedure will be performed. Ensure that it is accredited and meets high standards for safety and infection control.
The facility should also have experienced nursing and support staff.

Cost and Insurance:

Understand the cost of the procedure, including any out-of-pocket expenses, and discuss payment options with the surgeon's office.
Verify whether your health insurance covers cataract surgery and which costs are covered.

Second Opinion:

It's often a good idea to seek a second opinion from another reputable eye surgeon before making a final decision. This can provide additional perspective and information.

Trust Your Instincts:

Trust your instincts and choose a surgeon with whom you feel comfortable and confident. Your relationship with the surgeon should be built on trust and open communication.
Remember that cataract surgery is generally a safe and highly successful procedure. However, selecting an experienced and skilled surgeon who understands your unique needs and concerns can contribute to a successful outcome and a positive surgical experience. Take your time to make an informed decision, and do not hesitate to ask questions during the consultation process.
Detailed Information, You Can contact Us Via phone, Whatsapp or e-mail.