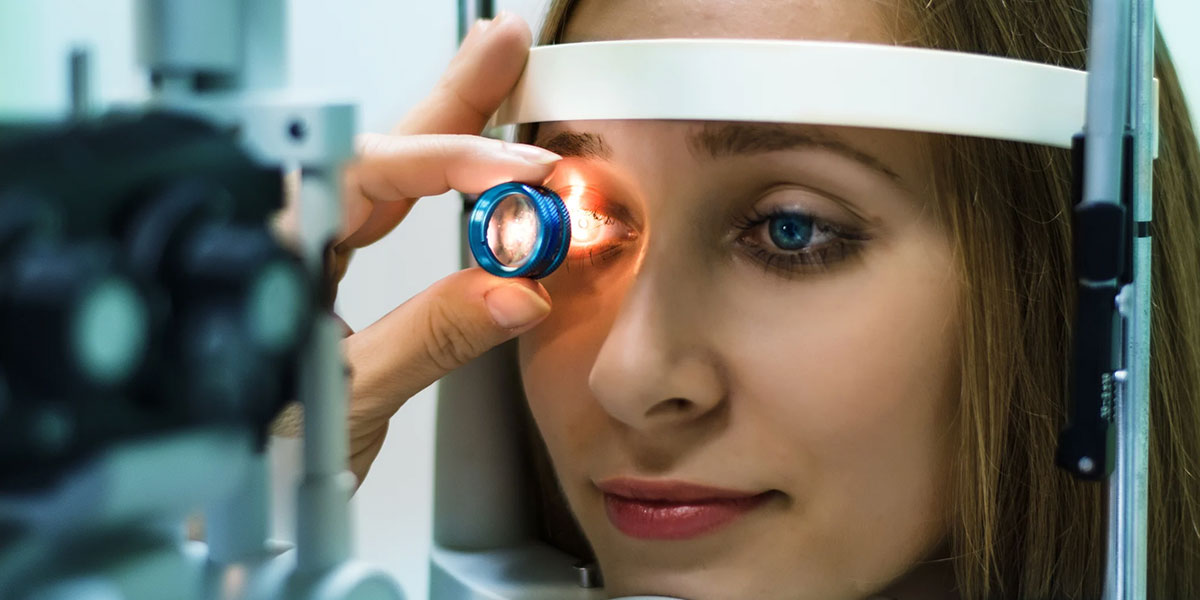 The choice of a surgical procedure for eye surgery depends on your specific eye condition, your medical history, your visual needs and goals, and the recommendations of your eye care professional. It's crucial to have a comprehensive eye examination and consultation with an experienced eye surgeon before making a decision. Here are some common eye conditions and the corresponding surgical procedures that might be recommended:
1. Nearsightedness, Farsightedness,
Astigmatism: LASIK or PRK: These procedures use lasers to reshape the cornea and correct refractive errors, reducing or eliminating the need for glasses or contacts.
2. Cataracts: Cataract Surgery If you have cataracts, cataract surgery involves removing the cloudy lens and replacing it with an artificial lens (IOL) to restore clear vision.
3. Glaucoma: Trabeculectomy This procedure creates a new drainage channel to lower intraocular pressure.
Minimally Invasive Glaucoma Surgery (MIGS): These procedures use small incisions and devices to improve drainage and lower pressure.
4. Retinal Disorders: Vitrectomy Used to treat retinal detachment, diabetic retinopathy, and other retinal issues, this surgery removes vitreous gel and repairs the retina.
5. Strabismus (Misaligned Eyes):  The type of surgery depends on the direction and severity of misalignment. It involves adjusting eye muscles to improve alignment and coordination.
6. Eyelid Concerns: Blepharoplasty Eyelid surgery can be cosmetic or functional, addressing issues like drooping eyelids or excess skin.
7. Corneal Disorders: Corneal Transplant If you have a damaged or diseased cornea, a transplant might be recommended to restore vision.
8. Refractive Lens Exchange (RLE): RLE: Similar to cataract surgery, RLE replaces the eye's natural lens with an artificial lens to correct refractive errors.
9. Dry Eye Treatment: Punctal Plugs  Tiny plugs can be inserted into the tear ducts to conserve tears on the eye's surface.
10. Lacrimal Disorders: Dacryocystorhinostomy (DCR): Surgery to treat blocked tear ducts.
Ultimately, the choice of procedure should be discussed thoroughly with your eye care professional. They will consider factors such as your eye health, overall health, lifestyle, and visual goals to recommend the most suitable surgery for your needs. Always seek guidance from a qualified eye surgeon who can provide detailed information about the procedure, potential risks, benefits, and expected outcomes.
Lasik Surgery ? or Femto Lasik Surgery ?
The choice between LASIK surgery and Femto LASIK surgery depends on various factors, including your specific eye condition, corneal thickness, surgeon's recommendation, and your preferences. Here's a comparison of the two procedures to help you understand the differences:
LASIK (Laser-Assisted In Situ Keratomileusis):
Procedure: In LASIK, a microkeratome or a femtosecond laser is used to create a thin flap on the cornea's surface. The flap is lifted, and an excimer laser reshapes the underlying corneal tissue to correct refractive errors.
Advantages:
Faster recovery compared to PRK.
Less discomfort and quicker vision improvement.
Suitable for a wide range of refractive errors.
Considerations:
Thinner corneas might limit eligibility.
Flap-related complications are possible, although rare.
Femto LASIK (Femtosecond LASIK):
Procedure: Femtosecond laser technology is used to create a precise corneal flap, which is then lifted for the excimer laser to reshape the corneal tissue.
Advantages:
Precise flap creation potentially reduces flap-related complications.
Suitable for people with thinner corneas.
Less risk of corneal abrasions.
Considerations:
Typically a bit more expensive than traditional LASIK.
Some people may experience slightly slower initial recovery compared to standard LASIK.
Ultimately, the decision depends on your individual circumstances and the recommendations of your eye care professional. Both LASIK and Femto LASIK are effective methods for correcting refractive errors and can provide excellent visual outcomes. To determine which procedure is best for you, schedule a comprehensive eye examination and consultation with an experienced eye surgeon. They can evaluate your eye health, corneal thickness, and other factors to guide you toward the most appropriate choice.
What are the Points to Consider in Eye Surgery?
Undergoing eye surgery is a significant decision that requires careful consideration and thorough preparation. Here are some important points to consider when contemplating eye surgery:
Consultation with an Eye Care Professional:
Schedule a consultation with an experienced eye surgeon or ophthalmologist. They can assess your eye health, discuss your visual needs and goals, and recommend the most suitable surgical procedure.
Medical History and Current Health:
Provide your complete medical history, including any existing eye conditions, allergies, medications, and systemic health issues. Some medical conditions can impact the safety and success of surgery.
Risks and Benefits:
Understand the potential risks and complications associated with the surgery, as well as the expected benefits. Your surgeon should provide clear information about what you can realistically expect from the procedure.
Qualifications of the Surgeon:
Choose a qualified and experienced surgeon who specializes in the specific procedure you're considering. Check their credentials, certifications, and reputation within the medical community.
Technology and Facilities:
Research the clinic or hospital where the surgery will take place. Ensure they use advanced technology and maintain high standards of hygiene and safety.
Realistic Expectations:
Have realistic expectations about the outcomes. While many surgeries offer significant improvements, perfection isn't always achievable. Discuss your expectations with your surgeon.
Recovery Time and Lifestyle Impact:
Understand the expected recovery time and any limitations on activities during the healing period. Consider how this might affect your work, daily routine, and lifestyle.
Follow-Up Care:
Inquire about the post-operative care plan. Regular follow-up appointments are essential to monitor your healing progress and address any concerns.
Finances and Insurance:
Understand the costs associated with the surgery, including consultation fees, surgical fees, facility fees, and post-operative care. Check if your insurance covers any part of the procedure.
Second Opinion:
If you're uncertain about the recommended procedure or surgeon, don't hesitate to seek a second opinion from another qualified professional.
Patient Reviews and Testimonials:
Read reviews and testimonials from previous patients who have undergone similar procedures at the clinic. This can provide insights into the patient experience and outcomes.
Comfort and Communication:
Choose a surgeon and clinic where you feel comfortable and have good communication. You should be able to ask questions and receive clear, understandable answers.
Personal Well-being:
Ensure you're in good physical and mental health before undergoing surgery. Stress and certain medications can affect the healing process.
Informed Consent:
Before the surgery, you'll be asked to provide informed consent, indicating that you understand the procedure, its risks, and benefits. Take this step seriously and ask any remaining questions you may have.
Is Eye Surgery Performed in Turkey?
Yes, eye surgery is commonly performed in Turkey. Turkey has a well-developed medical infrastructure with modern facilities, skilled eye surgeons, and advanced technology, making it a popular destination for medical tourism, including eye surgeries. Many reputable clinics and hospitals in major cities like Istanbul, Ankara, and Izmir offer a wide range of eye surgeries to both domestic and international patients.
Some of the most common eye surgeries performed in Turkey include LASIK, cataract surgery, refractive lens exchange, glaucoma surgery, corneal transplant, and various other procedures to correct refractive errors, treat eye conditions, and improve vision.
It's important to do thorough research when considering any medical procedure abroad, including eye surgery. Look for clinics and surgeons with good reputations, appropriate certifications, and positive patient reviews. You should also consider factors such as communication (as many clinics cater to international patients), the technology used, and the overall quality of care provided.
Before making a decision, consult with your local eye care professional and gather information from reputable sources to ensure that the clinic and surgeon you choose are well-equipped to meet your specific needs and provide a safe and successful surgical experience.
What are Eye Surgery Prices in Turkey?
Eye surgery prices in Turkey can vary widely depending on the type of surgery, the clinic's reputation, the surgeon's experience, the technology used, and the specific services included in the package. As of my last update in September 2021, here is a rough estimate of the prices for some common eye surgeries in Turkey: